HANS™ Premium Water System by Culligan®
Filtered water at every tap & fixture in your home.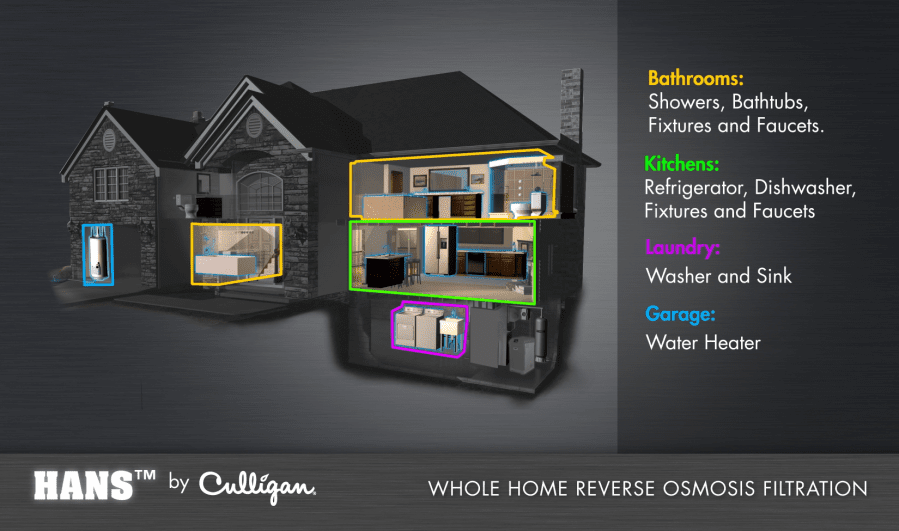 Stop Worrying About Your Water!
A HANS™ Premium Water System by Culligan® protects your whole home, providing safe, filtered water at every tap in your home. A HANS™ Premium Water System:
Reduces 99% of dangerous contaminants including lead, arsenic and PFOAs
Removes bad taste and smells, and high iron and acid
Provides salt-free water softening
20-year warranty for residential applications
Made right here in Michigan
Contact a HANS™ Culligan® water expert for more info.
Learn more about how you can have better water.
Latest
Blog Posts
Don't wonder what's in your water - your local Culligan Water expert can tell you! Claim your free water test
Salt-free water conditioning offers multiple benefits. It can be a great alternative to traditional water softening if you live in
Please send our thanks to all involved with testing, fixing, replacing and servicing our softener. Appreciate the time and service you send our way. The replacement tank has fixed the problem we were having.

Bonnie And Joe S.
- Culligan Customer