No Payments or Interest for Six Months!
Special Promo on New Equipment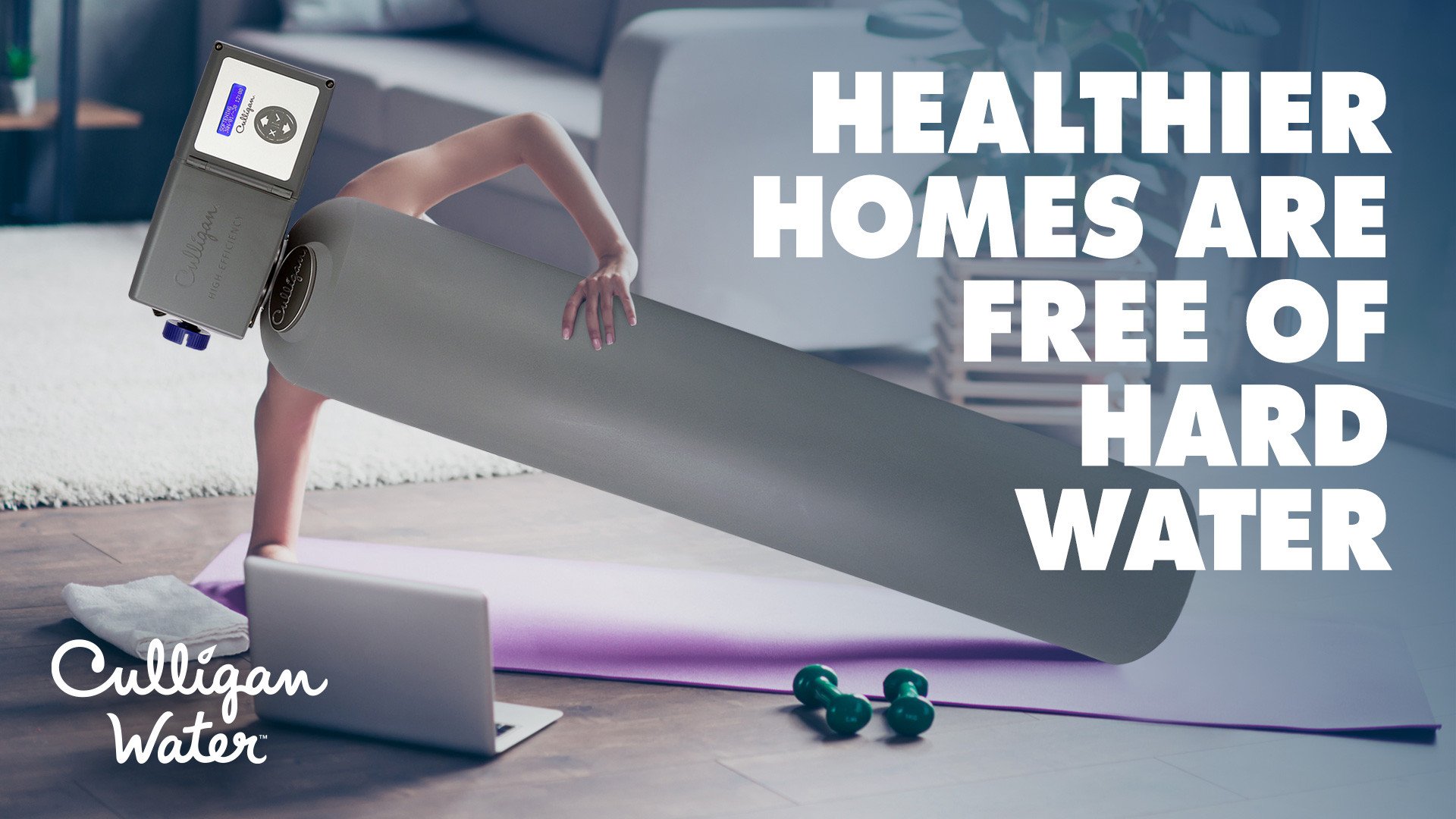 Benefits of a Culligan High Efficiency Water Softener
Provides a continuous supply of soft water for your entire house, automatically adjusting to changes in your home's water conditions
Reduces soap residue on hair and skin
Leaves clothes brighter and soft to the touch
Makes household cleaning easier and less expensive
Prevents hard water spots on glassware, dishes and utensils
Reduces soap scum and scaling on faucets, sinks and tubs
Reduces water heating bills
Increases the lifespan of water-using appliances
Say goodbye to dry hair and skin, spotted glassware and high water heating bills when you install a Culligan® Water Softener - get it now for six months same as cash!
Limited-time offer. Dealer participation varies. See dealer for details. Contaminants may not be in your water. ©2022 Culligan International Company.
Learn more about how you can have better water.
Latest
Blog Posts
Do you have hard water or poor water quality? Find out with our free water test from your local Culligan
Get a jump start on your new year's water resolutions! Schedule your free water test from your local Culligan Water
We have been customers of Culligan for many decades. I would never switch companies if possible, nor the water softener itself. We also had a Water softener in our dairy barn that saved us many $$$ by not having hard water out in the barn when it came time to clean-up after milking. Our son built a home this year and we told him right away to call Culligan. Our water in our area is very hard. The man that delivers the sale, has been with the company for umpteen years and is quite the gentleman when he comes in he does his work filling softener and off he goes. Thank you Culligan. If you want great customer service it still alive and well with this company!!

Sue Brown
- Culligan Customer